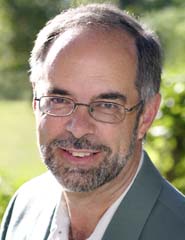 Raymond Côté
Professor Emeritus, Dalhousie University; recently retired Chair, Nova Scotia Round Table on Environment and Sustainable Prosperity
Ray's 40 year career pursuing sustainability includes stints as an activist, as a public servant, and then in academia. He has supervised the research of over 100 graduate and undergraduate students from around the world, and so his legacy will persist. His own research has led him to be called the father of Industrial Ecology in Canada, and he has consulted to various levels of Government and the UN Environmental Program, playing a lead role in the creation of a guide to environmental management of industrial parks.
Ray created the Eco-Efficiency Centre in 1998, then the only university-based facility of its kind in the country dedicated to assisting SMEs. The Centre has worked with hundreds of small and medium companies across Nova Scotia and recognized more than 65 of them for their innovative efforts to become eco-efficient. The Centre has also trained more than 50 engineering and business students in eco-efficiency practices and supported the research of a dozen graduate students.
In addition to the Round Table, Ray is on the board of Board of Directors of the new Efficiency Nova Scotia Corporation, and a member of the Advisory Board of DREAMS—the Dalhousie Research on Energy, Advanced Materials and Sustainability Program and continues to serve as a reviewer for academic publications in the environmental, energy, resource management and sustainability fields.