CN, BC Hydro and Manitoba Hydro – EcoConnexions – Energy Efficiency partnership projects with BC Hydro and Manitoba Hydro.
Ahead of the curve
CN's Director of Facilities and EcoChampion, Rick McFadyen, decided the best way to stimulate energy conservation at CN was to capitalize on the expertise of utilities via government programs.
CN became a participant in B.C. Hydro's Power Smart Industrial Energy Management Program and Manitoba Hydro's Power Smart Program. The objectives: to better understand energy consumption in CN yards, eliminate energy waste, use technologies to improve efficiency, monitor energy usage, train employees on conservation practices and share best practices across CN's network.

B.C. Hydro Power Smart Industrial Energy Management Program
An energy team was created under the program composed of Hamid Kazmi-Energy Manager and B.C. Hydro, who would identify opportunities for energy conservation at CN yards in the province; key CN employees/EcoChampions from Thornton Yard who provided technical knowledge of the facility and assisted in program implementation, and functional staff such as CN's AVP-Environment and Director of Sustainability.
CN and B.C. Hydro developed a comprehensive energy management plan for CN yard facilities in British Columbia.
One of the first priorities was conducting an energy audit of the largest yard, Thornton Yard in Surrey, B.C. to understand its energy consumption and where the major energy culprits lay. Major culprits included air compressors, HVAC systems, boiler fans and lighting and can be found within all CN's rail yards.
The results of the audit allowed us to prioritize projects at that facility, such as new lighting in the Mechanical shop, the replacement of an old air compressor with a new, more energy efficient unit, introducing the use of lighting controls and regulating energy usage. The EcoConnexions team built an education and awareness program to inform employees in other CN yards of our energy conservation initiatives and to encourage them to replicate our efforts.  In addition to awareness posters and articles in our company-wide e-newsletter, we conducted on-site Compressed Air training leveraging the Power Smart Compressed Air demo, and created job aids detailing how to operate these systems efficiently.
Manitoba Hydro Power Smart Program
Manitoba Hydro was instrumental in helping CN understand its energy data to increase efficiencies.
CN Facility Maintenance Supervisor Dan Woodbeck was our liaison with the utility, introducing the Energy Management System (EMS) first at Symington Yard in Winnipeg, followed by other key CN yards across the network.
Using meters that send data to a CN website, the system provides a real-time display of energy being consumed by equipment such as switch blowers, light fixtures, boilers and air compressors.  It also alerts users to machines that need servicing or when energy consumption exceeds predetermined levels.  And it generates monthly reports that compare energy consumption at locations across the network.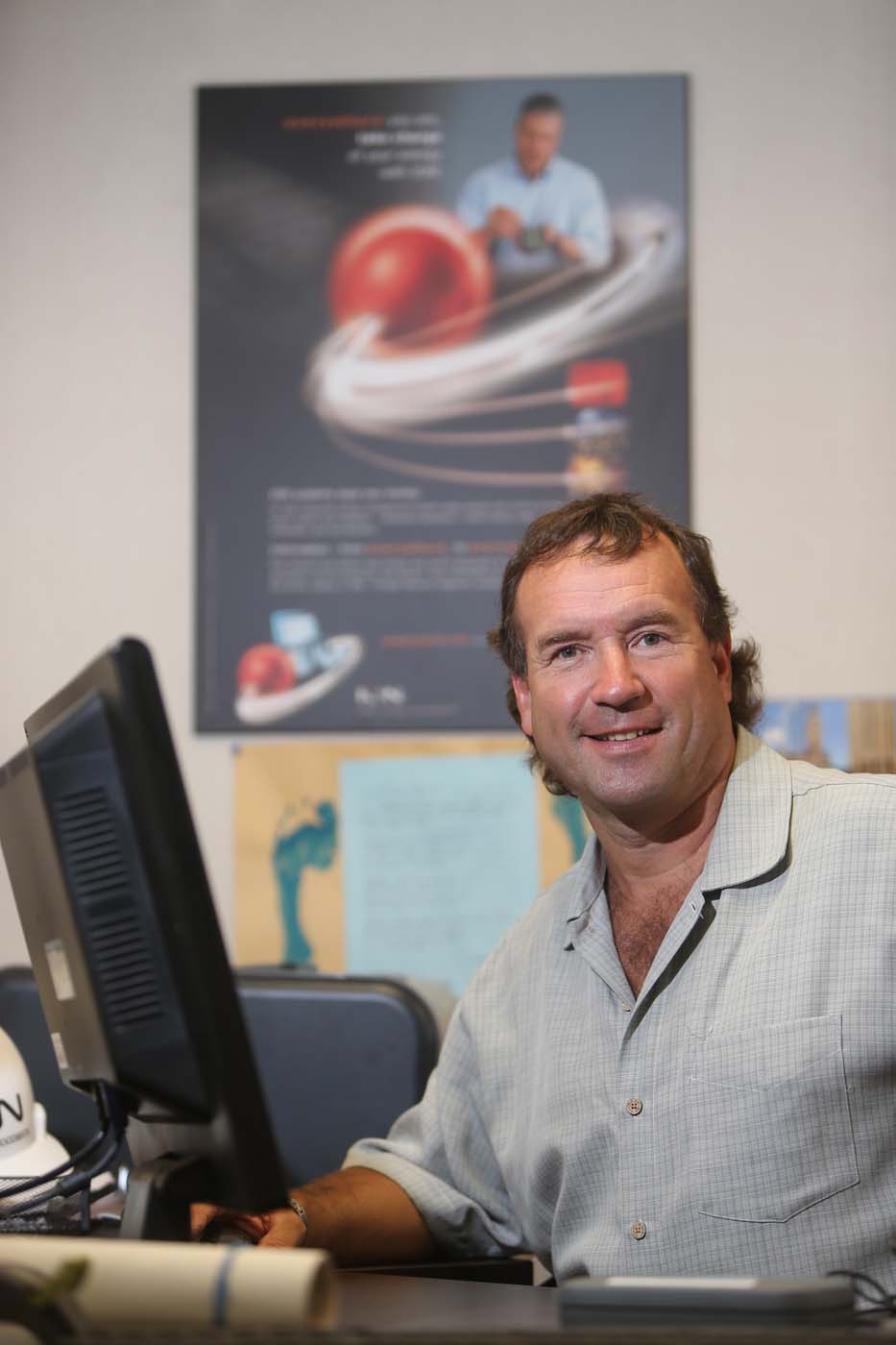 Results:
CN-B.C. Hydro Partnership
In Thornton Yard alone:

energy consumption reduced by 20% based on energy efficiency projects and a change in energy habits.

Annual savings of $182,000
50 tonnes of GHG emissions saved
Based on the successes and learnings at Thornton Yard, the Power Smart program has been expanded to other sites across the CN system each year, now reaching a total of 37 sites.
Improvements to compressed air systems have been a huge success for CN.  The first project at Thornton Yard resulted in an impressive 76% energy savings.  Since all CN Rail yards have similar compressed air systems, the success of the original project was replicated at other yards and to date a total of 18 compressed air upgrade projects have been completed.
CN-Manitoba Hydro Partnership

The partnership has resulted in 3,000 tonnes of GHG emissions saved since 2010 and helped CN save hundreds of thousands of dollars over the years. The Energy Management System has been extended to all CN yards across North America.
Energy smarts power more change
CN's successful partnerships with B.C. Hydro and Manitoba Hydro are delivering meaningful results.
Based on their success, CN's CEO supported the launch of a $5 million revolving "EcoFund" in 2013, reinvesting the significant cost savings into new capital projects that support employee ideas for energy conservation and waste reduction.
Of special importance, energy conservation initiatives have been roundly supported by CN employees who are taking measures to conserve energy in the workplace and use resources more efficiently, strengthening our culture of sustainability.